Vinyl Floors: Vinyl tiles and what to know about installing vinyl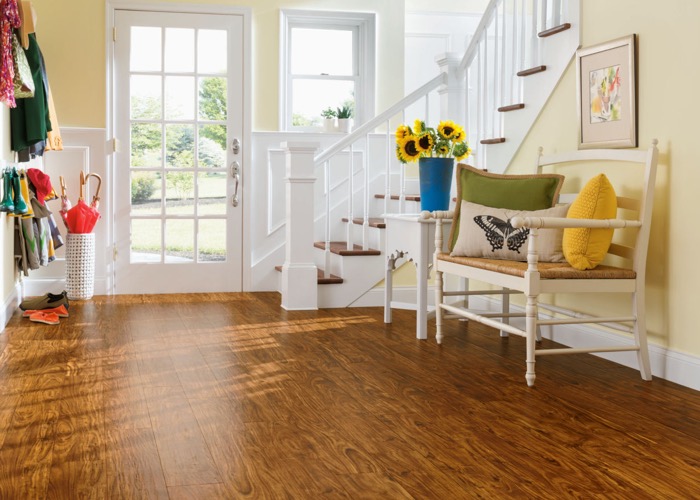 Due to how cost-effective, attractive and practical this floor option is, vinyl flooring in Pietermaritzburg is only gaining in popularity as a floor choice.
Vinyl tiles
Vinyl tiles are also a great option for vinyl flooring in Pietermaritzburg. They look and feel like real tiles, but at a lower cost. They are perfect for areas with high footfall, pressure and moisture. There are two kinds of vinyl tiles.
Inlay tiles are made up of many layers of the same top surface pattern that are fused together. The colour of the pattern is therefore retained all the way through to the back. This means the integrity of the colour is preserved, even if a layer or two is worn away.
Rotogravure vinyl tiles are the other option. Here the layer of vinyl colour is at the top and a thin protective sheet is placed over it. Although it has a high quality finish, the colour will be compromised over time.
Installing vinyl
If you're looking to install vinyl flooring in Pietermaritzburg, here's what you need to keep in mind.
The flooring beneath is important. Usually plywood is the best sub-flooring option. The surface needs to be extremely flat and even, otherwise it will show through the tiles. For this reason, it is also not advisable to install your new vinyl over more than one layer of existing vinyl. An even, smooth finish is likely to be an issue. Use screeding to remove any bumps or ridges. Also, the pattern from the older layers of vinyl are likely to show through below. Most manufacturers do not guarantee the floor if you have many layers of vinyl beneath.
Do-it-yourself options often come with detailed kits, but it's always better to opt for professional installations to make the most of your floor.
Depending on the type of vinyl you have, it will either be applied using a glue-down method or by direct contact adhesive. Make sure you have the appropriate tools, such as a notched trowel. The adhesive needs to be sticky or tacky before you lay the actual vinyl sheeting.